A few of the many major brands that have trusted
Gary McKechnie as a writer, author, speaker, or creative talent...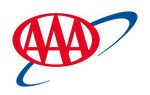 SPEAKER
Along with his insatiable curiosity and passion for life, Gary's natural sense of humor enhances intriguing and inspirational presentations.
AUTHOR / WRITER
Two-time National Geographic author. Author of America's best-selling motorcycle guidebook. Two-time winner of the prestigious Lowell Thomas Travel Journalism Award. Gary's writing skills mirror his dynamic stage presence.
EMCEE
A former stand-up comedian and improv actor, Gary's quick wit and ease with audiences make him an ideal choice to host events of any size.
From a life of transition and excitement, Gary McKechnie shares personal experiences and historical insights to show how individuals, businesses, and team members can pursue new possibilities. By helping audience members understand their personal debt to themselves, their families, and their communities while also honoring their professional obligations to business, his message defines the differences between life and career while emphasizing the importance of both. His skill as a master storyteller captivates audiences and turns their apprehension into adrenaline as they establish new goals to transition with confidence through their changing world.